View Profile

: jangler3
jangler3

Corporal

Last Activity: 11-13-2010

11:37 PM
Signature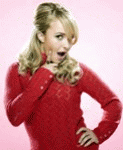 Never get in an argument with an idiot.
He will only drag you down to his level.
And then beat you with his experience.
Forum Info
Contact Info
Additional Information
Group Memberships

Location:
looking for Hayden
Interests:
Hayden

jangler3 is not a member of any public groups
All times are GMT -4. The time now is
02:41 PM
.
Please be advised that if you are wagering over the internet, this is illegal in many jurisdictions. A wagering site may be operating legally at their location but it may still be illegal for you to wager from your location. We suggest you check on the legal situation from any jurisdiction in which you may wager.
Search Engine Optimization by
vBSEO
3.0.0 RC6